Bee or Wasp Removal & Control Services
Southwest Colorado Local Animal Control & Removal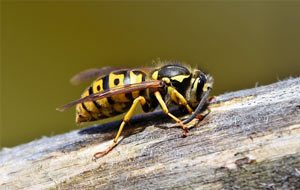 Nobody likes being stung by a wasp, hornet, or bee. It can ruin any outdoor activity (especially if you are allergic).
In Southwest Colorado, there are numerous variations of bees and wasps that have stinger and create an issue for your property.
These stings are loaded with venom and for some are a small, painful bump, and other, can be a terrible reaction.
We understand that wasp eradication can be extremely important for your business and family and we can take care of the issue in a safe and quick manner.
Contact us today for immediate removal and services dealing with bees or wasps in southwest Colorado.
Southwest Colorado Residents: Get a Free Quote for Bee/Wasp Removal and Control
Wasp & Bee Prevention in Colorado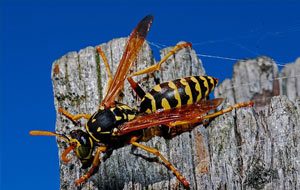 There are many products on the market that can help avoid many wasp or bee nests around your property. But even with these products (namely sprays), it can be too late when a nest has been formed.
We know that for some people, wasps and bees can simple be a nuisance to avoid and that others could get deathly ill from a sting.
We want to be able to take care of any potentially dangerous situation when dealing with bees and wasps and take care of it in a quick and safe manner.
If you need immediate assistance with a wasp or bee issue, do not hesitate to reach out to us as San Juan Wildlife LLC at (970) 570-9922.
We provide animal control and removal services in the following areas:
Allison, Arboles, Bayfield, Cahone, Cortez, Dolores, Dove Creek Durango, Fort Lewis, Gem Village, Hermosa, Hesperus, Ignacio, Mancos, Marvel, Mesa Verde, Pagosa Springs, Pleasant View, Rico, Silverton, Towaoc, Vallecito, Yellow Jacket.