Chipmunk Removal & Control Services
Southwest Colorado Local Animal Control & Removal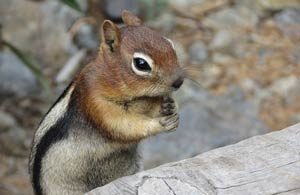 Chipmunks are often confused with squirrels in Colorado and it is important to know the difference when working on control and removal of these animals. 
Chipmunks, while they may be cute, are still close members of the rodent family. They can cause considerable damage to a home or yard if not taken care of properly.
Contact us today for immediate removal and services dealing with chipmunks in southwest Colorado.
Southwest Colorado Residents: Get a Free Quote for Chipmunk Removal and Control
Chipmunk Removal in Colorado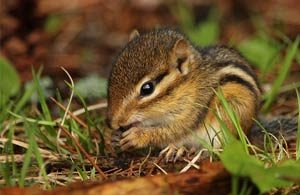 There are many products on the market that claim to keep rodents away and may be labeled as, "chipmunk repellant."
The problem with these "repellants" is that a chipmunk will get used to the repellant and continue with its daily activities. 
This may seem like a quick fix but the problems will come back in time if not taken care of properly. 
If you need immediate assistance with a chipmunk issue, do not hesitate to reach out to us as San Juan Wildlife LLC. As with all of our services, we will make sure to remove and relocate these cute rodents in a safe and humane manner. 
We provide animal control and removal services in the following areas:
Allison, Arboles, Bayfield, Cahone, Cortez, Dolores, Dove Creek Durango, Fort Lewis, Gem Village, Hermosa, Hesperus, Ignacio, Mancos, Marvel, Mesa Verde, Pagosa Springs, Pleasant View, Rico, Silverton, Towaoc, Vallecito, Yellow Jacket.