Coyote & Bobcat Removal in Colorado
Southwest Colorado Local Animal Control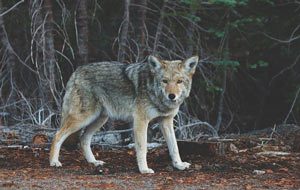 Coyotes & Bobcats
Coyotes and Bobcats are some of the larger predators that sometimes become a nuisance in Southwest Colorado. 
Coyotes look similar to a domestic dog, are larger than foxes and smaller than wolves. Bobcats resemble a large house cat, averaging about 19 lbs. Both are typically very shy creatures when it comes to humans, but this won't keep them out of your chicken coop. 
While attacks from these predators are rare, they can be dangerous to humans if they are sick or have rabies. They can also prey upon some livestock and household pets. This is especially common on farmland in the Four Corners region.
Southwest Colorado Residents: Get a Free Quote for Coyote/Bobcat Removal and Control
Colorado Bobcats & Coyotes – How do you get rid of them?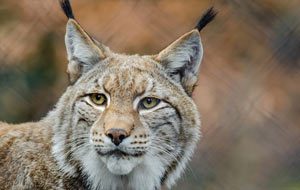 There are different methods you can use when dealing with bobcats and coyotes. You should never approach these animals without the proper training and safety equipment, however.
You may be able to keep coyotes and bobcats off your property by managing small mammal populations, such as rodents or rabbits. Closing off crawl spaces around your home and installing an electric fence may help as well. Sometimes more preventative measures need to take place, though, as coyotes are known to dig underneath normal fences.
If you are dealing with aggressive or persistent wildlife around your home, it is best to call a seasoned wildlife professional. San Juan Wildlife has the knowledge and tools to help you with any critter control issue you may be dealing with. Contact us today for a quote or immediate assistance.
We provide animal control and removal services in the following areas:
Allison, Arboles, Bayfield, Cahone, Cortez, Dolores, Dove Creek Durango, Fort Lewis, Gem Village, Hermosa, Hesperus, Ignacio, Mancos, Marvel, Mesa Verde, Pagosa Springs, Pleasant View, Rico, Silverton, Towaoc, Vallecito, Yellow Jacket.
Check Out What Our Clients Are Saying
"Tom was thoughtful and thorough with his wildlife services. I was pleased with his response both to my concerns and to my philosophy with my farm operations. My only regret is not enlisting his services sooner!"
Lee Ann
"Tom is wonderful to work with and super knowledgeable about the best, most efficient, and most importantly HUMANE ways to remove unwanted critters from your property."
Sean Moriarty