Fox Removal & Control Services
Southwest Colorado Local Animal Control & Removal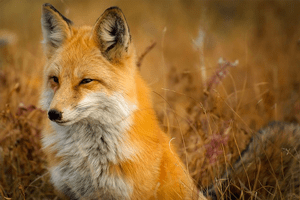 Are you dealing with a fox issue on your residential or commercial property in Colorado? We can help!
There are four species of foxes native to Colorado. They are the Red, Kit, Swift, and Grey foxes. While many times they can be harmless, they can also cause damage to your property and livestock.
In Southwest Colorado, it is common for these pesky new friends to attack household pets or cause problems with livestock in the country.
Contact us today for immediate removal and services dealing with foxes in southwest Colorado.
Southwest Colorado Residents: Get a Free Quote for Fox Removal and Control
Fox Removal in Colorado
Foxes live for around 2-3 years in the wild. They are carnivores and their diet consists of rabbits and birds but can also include household bets such as cats or dogs. They are also known to carry disease and can spread that to your property. Call us today for an estimate in dealing with a fox issue you may be having.
We provide animal control and removal services in the following areas:
Allison, Arboles, Bayfield, Cahone, Cortez, Dolores, Dove Creek Durango, Fort Lewis, Gem Village, Hermosa, Hesperus, Ignacio, Mancos, Marvel, Mesa Verde, Pagosa Springs, Pleasant View, Rico, Silverton, Towaoc, Vallecito, Yellow Jacket.