Bird Removal & Control Services in Colorado
Southwest Colorado Local Animal Control
Bird Facts!
Scientific name: Aves
While birds are an important part of our ecosystem, they can sometimes create issues by finding shelter in our homes.
Birds can cause extensive damage to property whether it be a business, garage, home, attic, shed, or other location that offers optimal conditions for a bird to nest.
If a bird has been nesting on your property for a long time, it can lead to costly repairs. Birds also present a health hazard. The animals carry fleas, lice, ticks and their droppings can contain a number of diseases.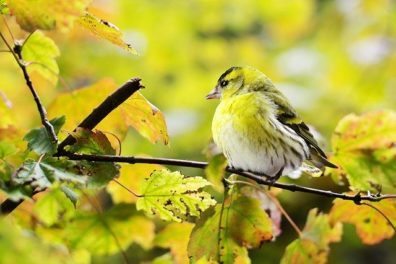 Birds can carry a variety of diseases, some only common to specific species.
Bird Removal in Colorado
There are multiple situations that can call for professional removal of birds in Southwest Colorado.
Some issues may include, feeding on agricultural products, nesting in buildings, destroying vegetation, leaving frequent droppings, causing odor or hazardous working conditions.
If you have any questions or need immediate assistance with a bird issue, do not hesitate to reach out to San Juan Wildlife. As with all of our services, we will make sure to remove and relocate the birds in a safe and humane manner.
We provide animal control and removal services in the following areas:
Allison, Arboles, Bayfield, Cahone, Cortez, Dolores, Dove Creek Durango, Fort Lewis, Gem Village, Hermosa, Hesperus, Ignacio, Mancos, Marvel, Mesa Verde, Pagosa Springs, Pleasant View, Rico, Silverton, Towaoc, Vallecito, Yellow Jacket.
Southwest Colorado Residents: Get a Free Quote for Bird Removal and Control
Check Out What Our Clients Are Saying
"This is a good company for serving any of the problems you might have. Call Tom Hayes, he has the knowledge and does a great job. Highly recommend him."
Mary Bates
"Tom Hayes was fantastic to work with and I would recommend him to anyone for animal control in the Four Corners. Thanks Tom!"
Tyler Rice
"Tom was thoughtful and thorough with his wildlife services. I was pleased with his response both to my concerns and to my philosophy with my farm operations. My only regret is not enlisting his services sooner!"
Lee Ann