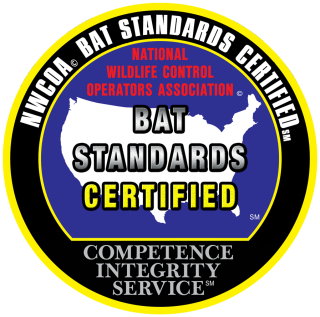 Bat Removal & Control Services
Southwest Colorado Local Bat Removal
 

Bat Facts!
Scientific name: Chiroptera
There are 18 species of bats in Colorado. Some are here year-round, while others will migrate to warmer climates in the winter.
Bat conservation is more important now than ever before with White-nose syndrome threatening populations. These mammals play a valuable role in our ecosystem. They devour tremendous quantities of insects, many of which are crop pests.
Bats are nocturnal animals. During the day they will nest in structures that offer small and dark hiding places – such as hollow trees, caves, mines, abandoned structures, or under roofs. 
At night, bats leave their shelter to hunt. In a rather short amount of time, a colony can consume an extremely large amount of flying insects. 
Southwest Colorado Residents: Get a Free Quote for Bat Removal and Control
Protecting bat populations is important, but we must also be safe about how we handle these animals. Bats can carry diseases such as:
It is approaching bat season here in the Four Corners. Soon bats will be coming out of hibernation and returning to their summer roosts. Some of those roosts may include your home.
read more
Bats play a vital role in the ecosystem through insect pest consumption, plant pollination, and seed dispersal. A colony of bats can consume an unimaginable amount of insects in a small amount of time.
read more
Bats in Southwest Colorado 
According to Colorado Parks and Wildlife, bats are the primary host of rabies in our state. In the last 20 years, 98% of the animals that tested positive for the rabies virus were bats.
While this is an alarming statistic, only 1% of bats in their natural environment have rabies. 5-10% of bats with rabies will come in contact with people while exhibiting abnormal behavior. 
Concerning behavior could include, flying out of control, acting sick, inability to fly, or hanging out by themselves in the daytime. If you notice any of these behaviors from bats near your home, leave the area and call animal removal immediately.
Bat Removal Professional
In Durango and surrounding areas, many of the older and mountain-style homes provide the perfect shelter for bats.
While these creatures are great to have around to keep mosquito populations under control, it is not great for you or the bat for it to be living under your roof. Bats can sometimes carry disease and the buildup of guano can eventually cause damage to your roof.
If you have bats in your structures, our certified bat removal professionals can help.
Capturing a bat or removing a colony should always be done by a trained professional. If you have any questions or need immediate assistance with a bat issue, do not hesitate to reach out to San Juan Wildlife. As with all of our services, we will make sure to remove the bats safely and humanely.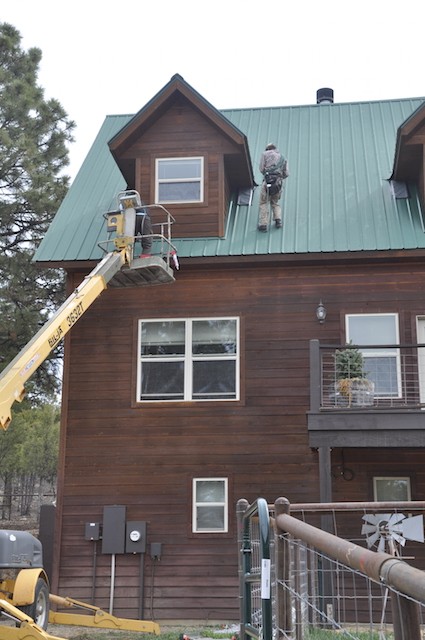 We provide bat removal and control services in the following areas:
Colorado: Allison, Arboles, Bayfield, Cahone, Cortez, Dolores, Dove Creek Durango, Fort Lewis, Gem Village, Hermosa, Hesperus, Ignacio, Mancos, Marvel, Mesa Verde, Pagosa Springs, Pleasant View, Rico, Silverton, Towaoc, Vallecito, Yellow Jacket
New Mexico: San Juan County, McKinley County, Sandoval County, Cibola County, Bernalillo County, Valencia County, Socorro County, Sierra County, Catron County, Rio Arriba County
Arizona: Apache County, Navajo County
Utah: San Juan County, Grand County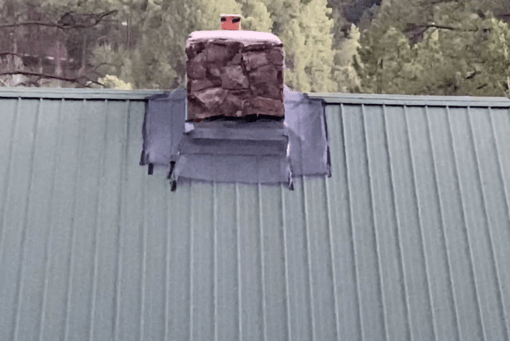 We do our due diligence during the removal process to ensure all bats have left the structure. Exclusions include installing nets designed to allow the creatures to exit, but not re-enter.
After installation, we wait a few days to ensure bats are no longer exiting the roof. When no further presence is detected, our crew will put a permanent closure in place.
We also employ the Echo Meter Touch bat detector app to determine what species we are working with. 
Follow the link below to watch a short clip of a bat exclusion in process.
Check out what our clients have to say
"The owner of San Juan Wildlife services, and his very skilled and well equipped crew did a fantastic bat removal project at our 30 year old cabin in southern Colorado. They protected the bats during removal, sealed entry holes/cracks, and verified reentry blocking with video cameras.Tom and his crew are reliable, honest and skilled at bat removal and a pleasure to deal with."
Allen Valentine
"Fast, efficient, and courteous Service! We were very pleased with San Juan Wildlife Services. They removed our Bats, and sealed up our cabin! They came promptly to survey our property, gave us a detailed description of bats' behavior, how they get in, and what San Juan Wildlife does to ensure none get back in. We appreciated the promptness and the hard work of Tom and his crews. Plus, it was reasonably priced. Hats off!!!!!"
Richard Lehman
"Finding out I had bats living in my ceiling was a bit of a stressful situation. They started getting in the house! From my very first phone call with Tom and threw the entire situation, Tom went out of his way to make sure I could have them removed. There is so much more to having a colony of bats than you would think and the San Juan Wildlife crew is very knowledgeable. I couldn't have taken care of this situation if Tom wasn't so willing to work with me. And you couldn't ask for a nicer group of guys to work with. If you have a bat problem call San Juan Wildlife services."
Kimberly Foster
"We had a bat issue in our home, and Tom with San Juan Wildlife Services was outstanding in solving the problem efficiently and very quickly. He is very knowledgeable regarding all issues pertaining to bats, and was great to work with, very flexible and just great. Me and my husband highly recommend this company and service. He also came back months later to do some monitoring at no cost."
Liliana Argento