Mole or Vole Removal & Control Services
Southwest Colorado Local Animal Control & Removal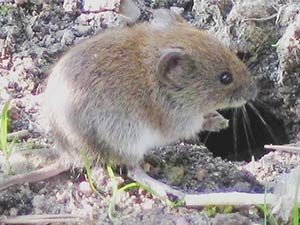 Moles and voles can many times be confused with each other. While there are many burrowing pests in Southwest Colorado, moles are rarely foudn in the area as compared to voles.
Voles, also known as "meadow mice", are small rodents similar to a mouse but have a shorter, hairier tail, rounder head, smaller eyes and ears, and a larger body. Their appearance is often charcoal grey or light brown in color.
They are active year round and can be distinguished by small trails in the grass, the removal of a strip of bark around small shrubs (such as Junipers), clipped grass, and open holes in damp areas or rock walls.
Southwest Colorado Residents: Get a Free Quote for Vole Removal and Control
Voles in Colorado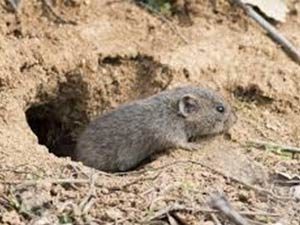 Voles are often unseen rodents and they can cause a good deal of damage to a property. They do most of their burrowing underground and their tunnels go much deeper than other burrowing rodents like gophers and moles.
Not only is the large underground system created by voles a threat to the structure of a property, but they can also attract other larger animals such as coyotes, weasels, and snakes.
While there are many DIY methods of vole control on the market, they are known to be ineffective in controlling such a difficult pest.
If you need immediate assistance with a vole issue, reach out to us as San Juan Wildlife LLC and we can help you clear the issue from your property.
We provide animal control and removal services in the following areas:
Allison, Arboles, Bayfield, Cahone, Cortez, Dolores, Dove Creek Durango, Fort Lewis, Gem Village, Hermosa, Hesperus, Ignacio, Mancos, Marvel, Mesa Verde, Pagosa Springs, Pleasant View, Rico, Silverton, Towaoc, Vallecito, Yellow Jacket.